"I made it my mission to train for a lifetime of fitness, not just a season, and I train my athletes in that way as well. Fitness is a lifestyle choice – a choice to be healthy – not a seasonal requirement."

– Coach Carlos Montoya
How my journey started…
Why we do what we love…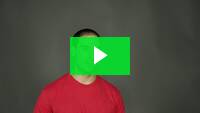 Carlos Montoya | Owner and Operator – carlos@cfimpact.com
Hi, I'm Carlos…
I'm the youngest of four boys in my family. Growing up, my house was never short on testosterone or roughhousing. Between my brothers and I, we collectively played every sport known to man, and my mother, even though she worked like a dog and raised us on her own, never missed a single game. It's because of her that we became the strong, smart, successful men we are today. We all learned at an early age the value of hard work and what it means to be driven to succeed.
My brothers and I were all pretty competitive when we were growing up (as brothers are known to be). I didn't have much of a chance against my older brothers, but my identical twin, Marcos, and I were pretty evenly matched. As I got older, I stopped trying to beat them and started looking up to them. They're incredible. Of my two oldest brothers, one plays professional hockey and the other played Division I football. They were a constant source of motivation for me to stay active and driven to grow big, strong and successful.
As I got older, I started working with my mother, a physician, and discovered my passion for taking care of people. Growing up as an athlete, I knew first-hand that getting injured is the worst thing that can happen, especially when you're playing a sport and especially if it could have been prevented. A lot of injuries occur due to a lack of proper training and overall health. In school, I realized that a lot of sporting coaches don't see past the end of the season. I made it my mission to train for a lifetime of fitness, not just a season, and I train my clients in that way as well. Fitness is a lifestyle choice – a choice to be healthy – not a seasonal requirement. There is no point in riding a fitness roller coaster and risking getting hurt.
At CrossFit Impact, I take my coaching and my athletes very seriously; they know that when they're in class, they are there to work and get results. That isn't to say we don't have a good time; we're known to have a powwow every now and then after class, but more than anything, my athletes are like a big family. We all care about and cheer for each other as a team – this isn't a "me" show. We're a community, and a big part of that is open and supportive communication. In the end, I don't do this job for the money, I do it because I love the people I work with, the relationships we form as a team and as a family, and the healthy lifestyles we influence each day. I know that when your body is fit and healthy, you can do anything. I want to help each and every one of my clients become a driven, successful, and strong individual.
Level 1 Certified

CrossFit Kids Certified

CrossFit Endurance

CrossFit Football

CrossFit Power Lifting